West Indies Triangular Series 2013 | Celkon Mobile Cup 2013
West Indies Triangular Series 2013 is a One Day International cricket tournament held in West Indies that will be played between India, Sri Lanka and West Indies in the months of June and July 2013.
The West Indies Cricket Board (WICB) has announced Hyderabad based Celkon Mobiles as the Title Sponsor of the Tri Nation Series. The series will be known as the Celkon Mobile Cup and will be played in Jamaica and Trinidad from June 28 to July 11, 2013. The first round of group fixtures will be held at Sabina Park, Kingston, Jamaica with the second round and the final held at Queen's Park Oval, Port of Spain, Trinidad.
Check here for Schedule: Celkon Mobile Cup 2013 Fixtures
Celkon Mobiles, one of leading manufacturing companies in India, is a pioneer in mobile phone solutions and wireless technologies in the Country. Celkon caters to the increasing smart needs of mobile users across the world.
Check here for Squads: Celkon Mobile Cup 2013 Squads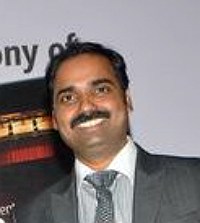 Commenting on the occasion, Y Guru, Chairman and Managing Director, Celkon Mobiles said: "Celkon Mobiles is delighted to be associated with WICB in the Tri-series as the Title sponsor. Cricket, as we all know is like a religion in India and connects instantly with the youth, a huge target audience for our brand. As a brand, and we believe cricket is right platform to connect with the youth of today that represents high energy, competitiveness and innovation. We look forward to an exciting series and a great association with all partners in making this series a huge success".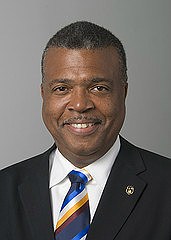 Michael Muirhead, CEO, WICB said: "We are delighted to have Celkon Mobile on board as the sponsor of the Tri Series. The Celkon Mobile Cup is a high profile series for us with the participation of two of the ICC Cricket World Cup champions – India – and the World Cup finalist Sri Lanka in addition to our own ICC World Twenty20 champions West Indies." "These continue to be lean financial times but we have seen greater interest from the corporate sector in the area of sponsorship and we have seen an increase in interest in the sponsorship of West Indies cricket from the global corporate space. We thank Celkon Mobile for their investment in West Indies cricket and we are confident that their association with our strong cricket brand will be of benefit to them as a mobile handset and tablet manufacturer," Muirhead added.
The title sponsorship of the series is part of the WICB's granting sponsorship and marketing rights for the series to Technology Frontiers, an Indian based company and ITW Consulting which will be marketing the series to potential brands. Technology Frontiers acquired title sponsorship rights to the series, which includes on field, stump, sightscreen and some perimeter advertising.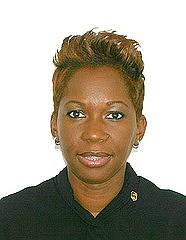 Nelecia Yeates, Commercial Manager, WICB added: "West Indies cricket will benefit from the association with Technology Frontiers and ITW. We have leveraged the expertise of Technology Frontiers and ITW in the Indian market which have accrued benefits to the WICB and West Indies Cricket. This arrangement has become common practice in the sports business and we are pleased that Technology Frontiers have been able to bring Celkon on board along with other mega-brands in India. What is most exciting for us as a region is that for the first time in the Caribbean we will have fully digitized perimeter advertising for all the matches, which is now the norm in the IPL and Premier League football in England. This initiative takes us into a whole new realm of maximising our cricket branding for international matches and is one in which we will be looking to repeat and expand for future series as well".
Muralidharan Srinivasan , Managing Director of Technology Frontiers, commented: "Technology Frontiers is pleased to partner with WICB for the upcoming Tri Series with West Indies, India and Sri Lanka. At Technology Frontiers we have constantly endeavored to bring in innovation and technology  into sports to elevate the brand experience and this series will be the first Tri Series to have 100% digital branding on ground similar to IPL. We look forward to an exciting tournament and partnership with WICB."